The Coast
Captives from tribes throughout Africa were gathered in "factories" to await ships to transport them to the "New World."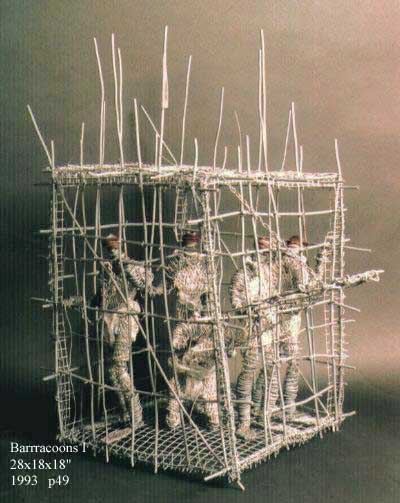 Barracoons
H. 28 W.18 D.18 inches 1993 Portfolio #49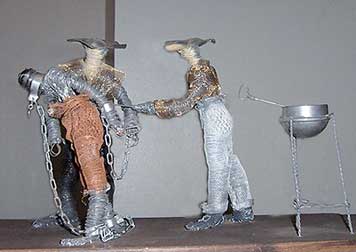 Branding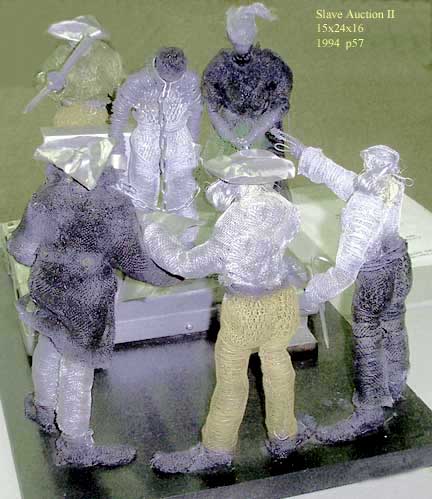 H.13 W.24 D.11 inches, 1994 Portfolio #79
Auction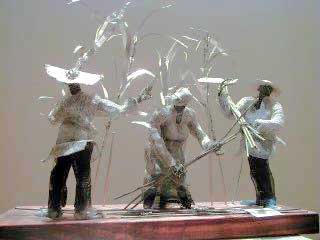 H15 W24 D16" 1994 Portfolio #57
Sugar Cane Workers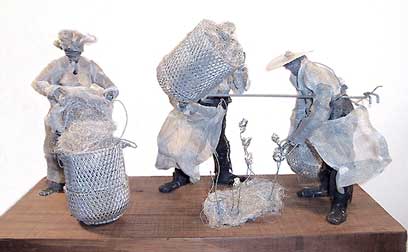 H. 22" W. 24" D. 11" Portfo # 137
In the 1700s sugar was the single largest
internationally traded commodity on the
world market. At one point sugar
accounted for one fifth of all English
imports and was also a major crop for
French and Dutch held countries in the
New World.
Source: Without Consent Or Contract,
Robert W. Fogel, WW Norton & Co. NY, 1989
Field Hands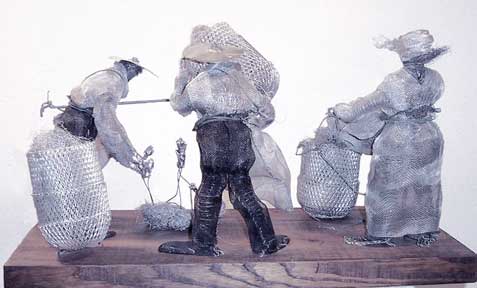 Field Hands